Dear Dorigen,
I'm excited to hear that you're a Winter. Bright colors abound!
Let me introduce you to hot pink and start with its disciple, Pierpaolo Piccioli of Valentino. See Valentino's Fall/Winter 2022 collection, in which Piccioli shows that hot pink is an equal staple to black.
Valentino Pink PP is now it's own Pantone shade. According to British Vogue, Pierpaolo Piccioli was:
"… fuelled by a desire to create a lasting shade that would communicate the legacy of Rosso [red] Valentino through a modern lens."

see the full British Vogue article by Alice Newbold
And so he did. Hot pink is redder than red; it's vibrant, daring, goth.
Hot pink is like science fiction. There's a hot pink pigment that technically exists, but its vibrancy can't be captured in film.
I wish I could twin with you on a hot pink quest.
Leaning into my Soft Summer palette of muted colors, greys abound and hot pink is currently relegated to the furthest reaches of my body. For example, these hot pink sneakers from Fila are especially comfortable and the mini heel backpacks hold enough change for the parking meter and the arcade at our local movie theatre.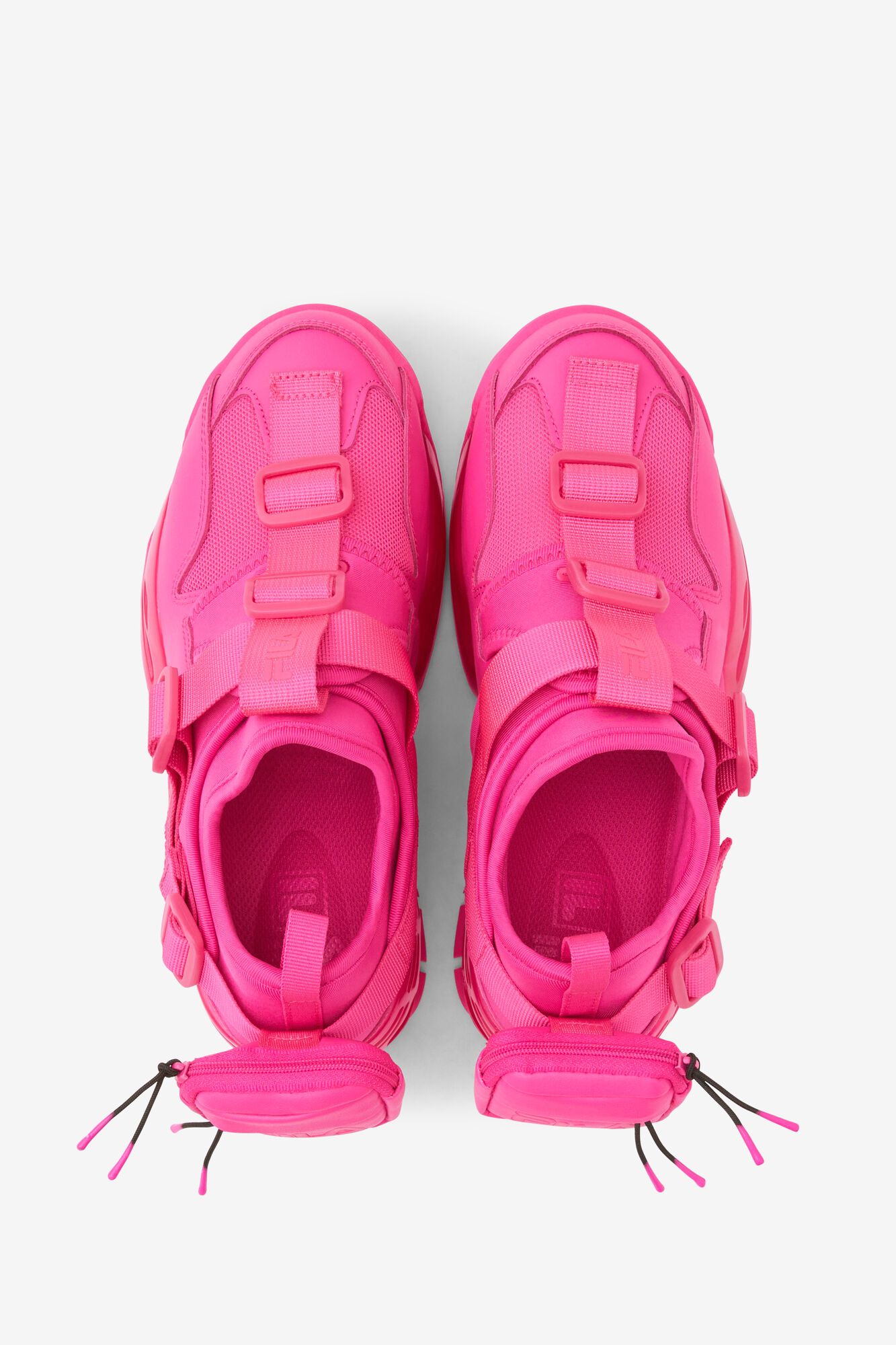 If you're looking for options closer to your face, I point back to our At Least Two Pair correspondence, where I piled on the wishful thinking and multiple bright sweaters from Loft. They're still on sale, and the Fuchsia looks especially bright.
Or if you're feeling daring and an intense chill in the air, check out the hottest of hot pink Cashmere Balaclava from Carolyn Rowan.
The most recent Valentino Haute Couture collection (Spring/Summer 2023) still includes pops of neon in yellow, green, teal, orange, blue, and the beloved hot pink. However, the vibrancy is no longer head to toe. I especially connected with the looks that paired the neon with muted tones, so us Summers aren't completely left in the dark.
Is hot pink calling to you?
Love,
Em
P.S. The Menu is great.